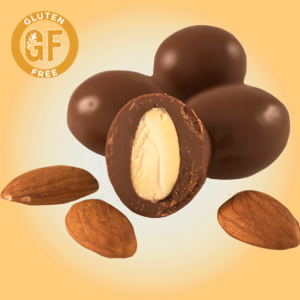 Milk Almond
Almonds contain lots of healthy fats, fibre, protein, magnesium and vitamin E. We use quality Australian almonds from South Australia. The health benefits of almonds include lower blood sugar levels, reduced blood pressure and lower cholesterol levels. They can also reduce hunger and promote weight loss.
We roast our almonds and then coat them with smooth milk chocolate for added flavour.
This variant is currently sold out.