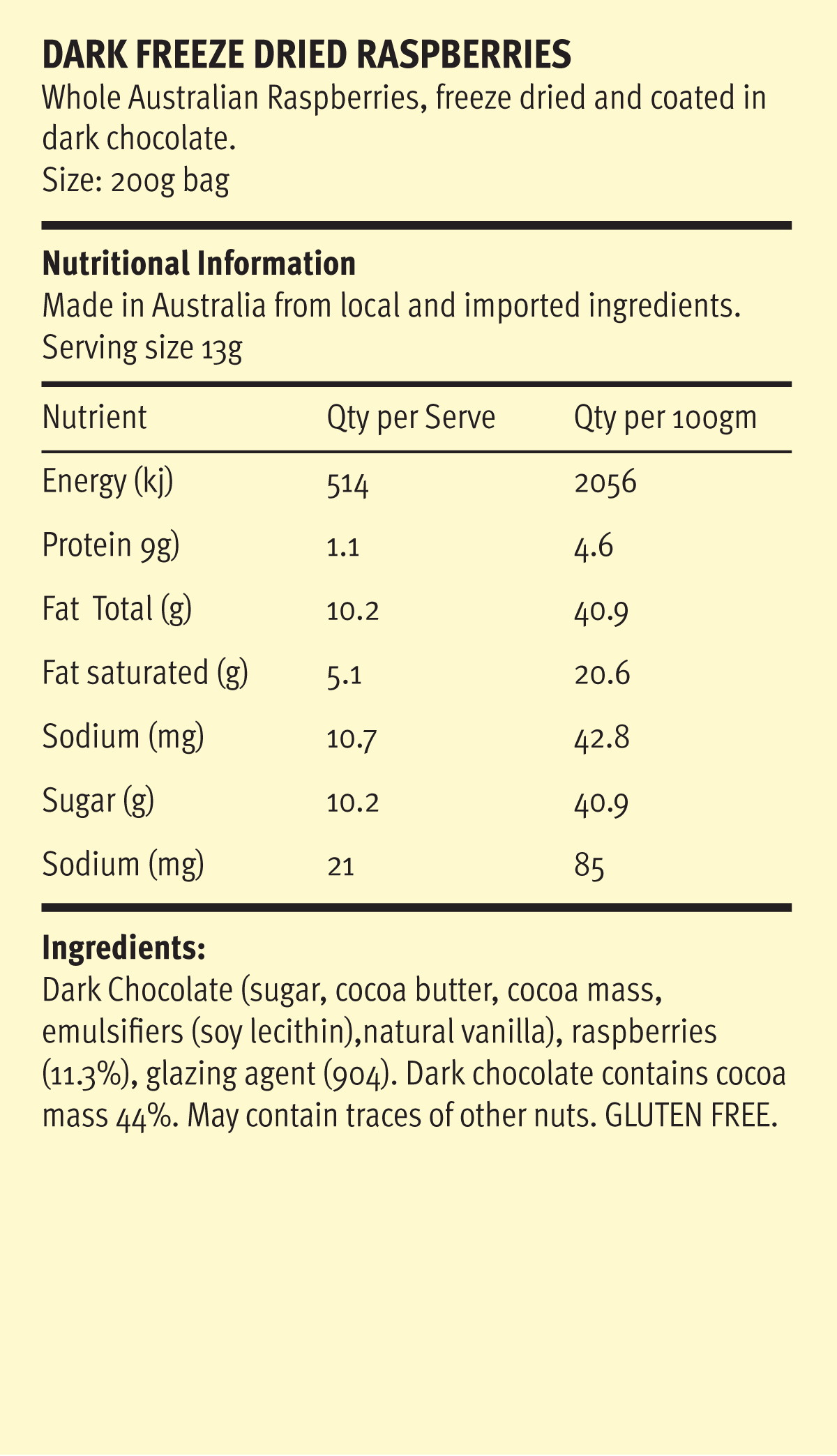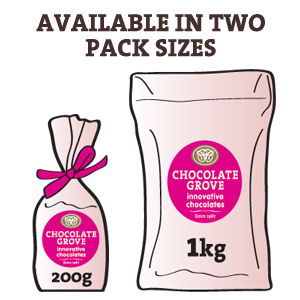 Dark Freeze Dried Raspberries
We source freeze dried, whole raspberries locally in Victoria. Research has shown that freeze drying ensures fruit holds up to 90% of its nutritional content. This means that you can still get your intake of Vitamin C, Vitamin A and other essential nutrients as a delicious alternative to fresh fruit.
In combination with our dairy free dark chocolate, this decadent treat provides great taste with fewer calories. Suitable for Vegans too.
This variant is currently sold out.