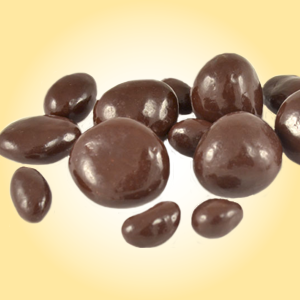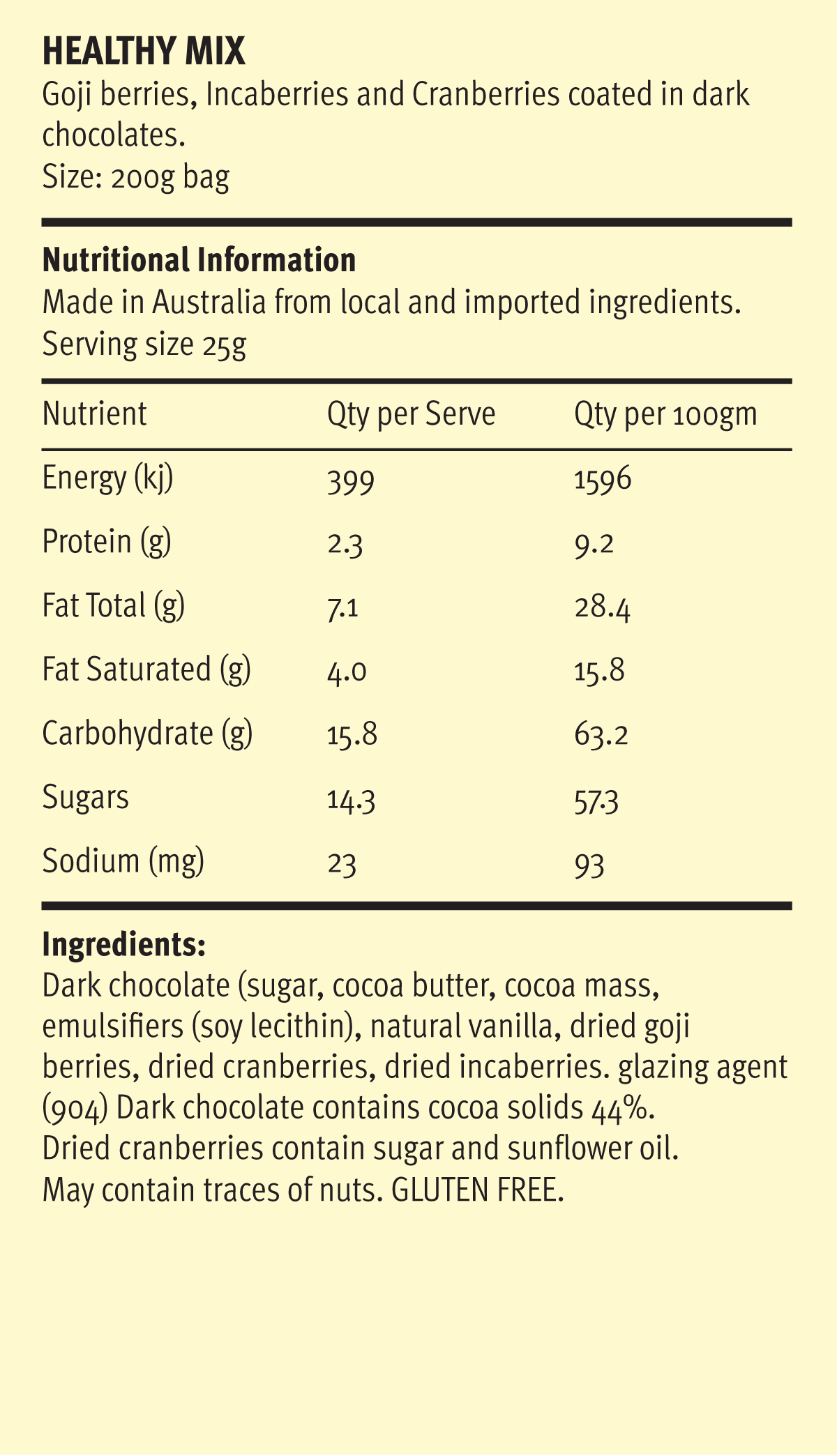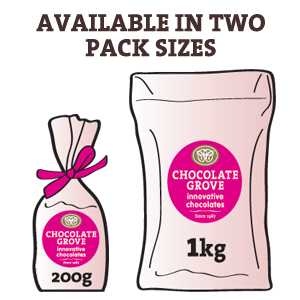 Healthy Mix (Goji Berries, Incaberries and Cranberries)
Goji berries, incaberries and cranberries are full of antioxidants. Organic goji berries can provide immune system support, protect the eyes, stabilize sugar levels and improve depression, anxiety and sleep. Inca berries are high in Vitamin C, potassium, protein and dietary fibre, while cranberries are low in calories. We combine these super foods with our dairy free, gluten free, and vegan friendly dark chocolate, to give you maximum health benefits.
This variant is currently sold out.