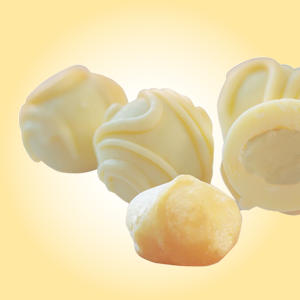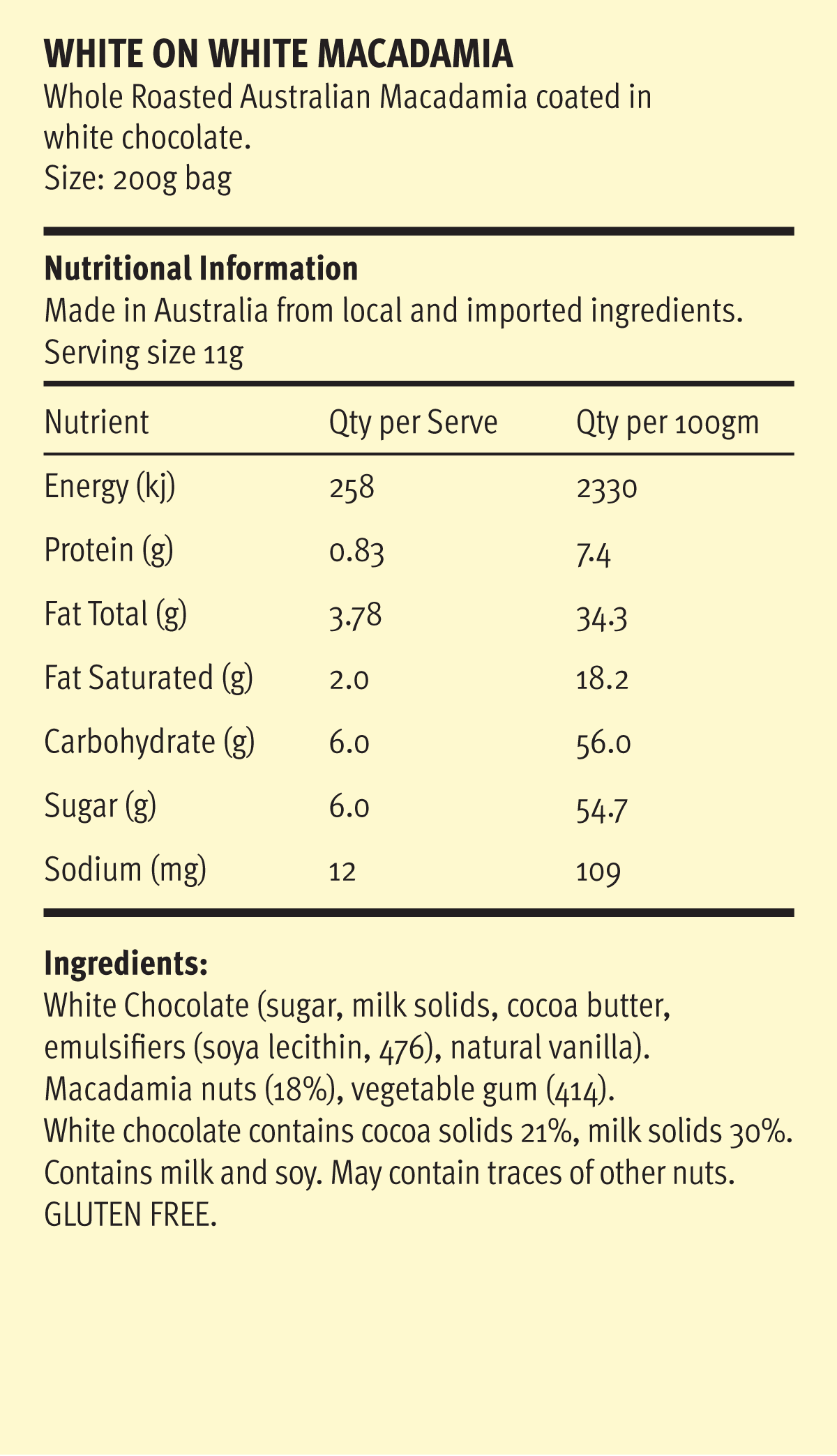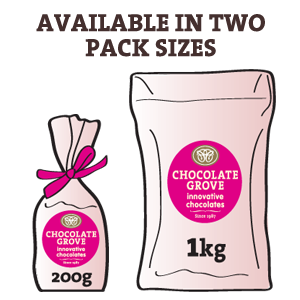 White on white Macadamia
Australian grown macadamia nuts have been found to be high in antioxidants and to improve skin elasticity and appearance. Whole macadamias are gently roasted by us and covered in our creamy white chocolate. Definitely a sweet pleasure not to be missed.
This variant is currently sold out.