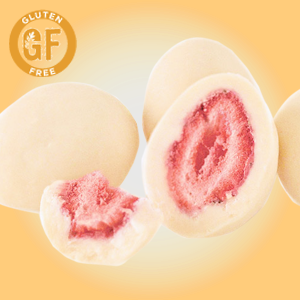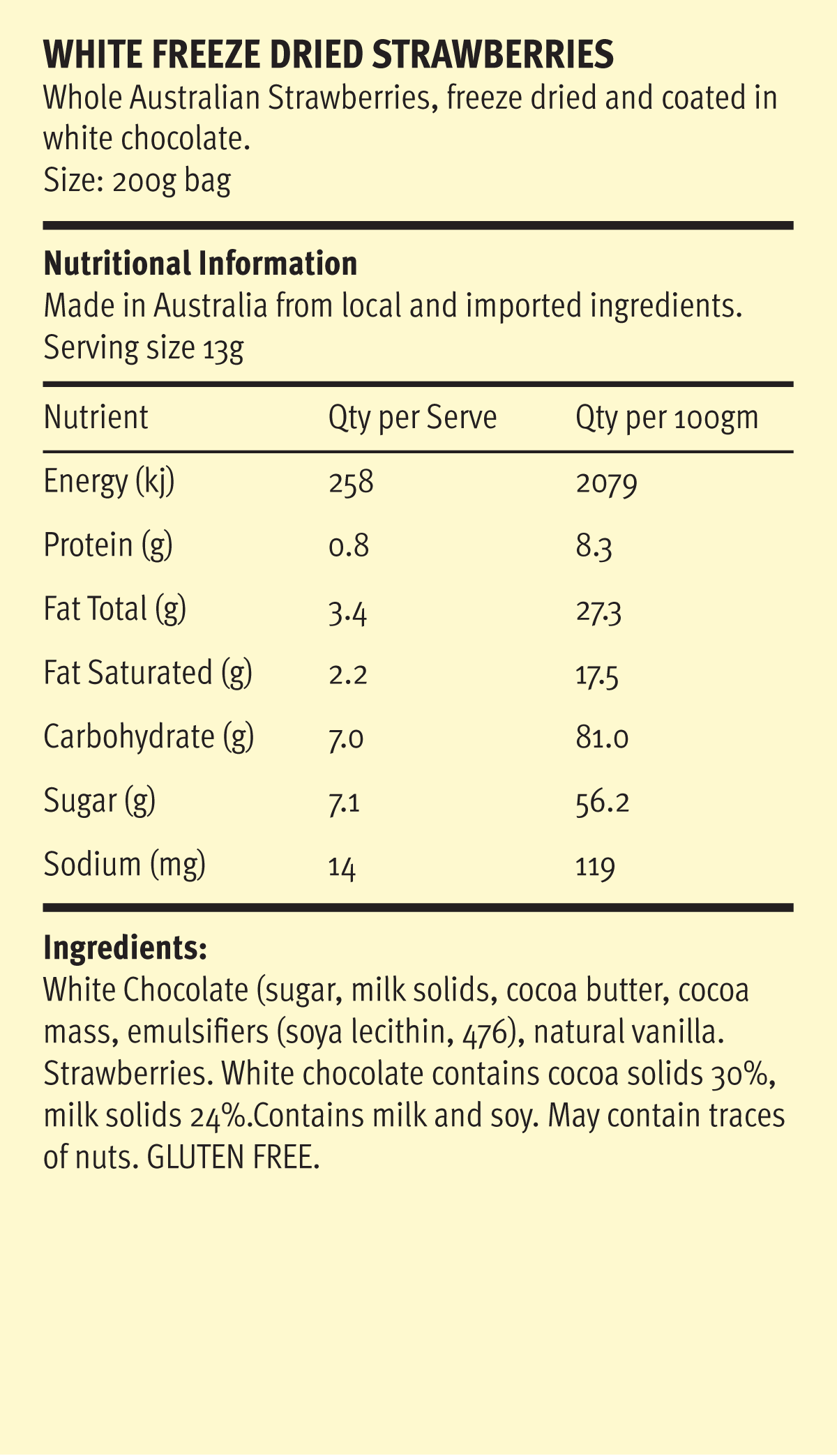 White Freeze Dried Strawberries
Whole Freeze Dried Strawberries are sourced from Red Hill, Victoria. The strawberries are processed through freeze drying allowing them retain texture, true taste, and the maximum level of nutrition. Then dipped into luscious white chocolate - these will certainly sing in your mouth.
This variant is currently sold out.